My Prettie Wednesday is just below this one - so keep scrolling! :)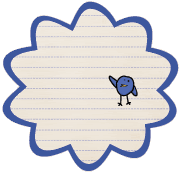 I am SO EXCITED to tell you about this event that we have planned. I've wanted to do this for quite some time now . . . Joanne Basile, Kim Schofield and I have put together a stamping weekend right here in New England!!

The location is perfect - downtown Portsmouth, NH at The Sise Inn - just beautiful!! The dates are March 20 & 21 (Friday, Saturday). We have so much fun planned - there are 5 unique, hands-on stamping classes taught by fabulously talented teachers (which we will begin introducing you to next week), we have a bunch of fabulous door prizes which have been donated by some of the stamping world's best companies (take a look at the Stamp New England blog for the list which keeps on growing!) and besides all that won't it just be fun to get away for the weekend and stamp with the girls!???!!! :)
We are almost full so if you are interested in attending please go to Stamp New England and register today - I would hate for you to miss this!!! I cannot wait to see everyone (there's also a growing list of people attending on the blog sidebard - and if you have registered and have a blog please send that to me so I can add you!!
Come on and Stamp New England!!